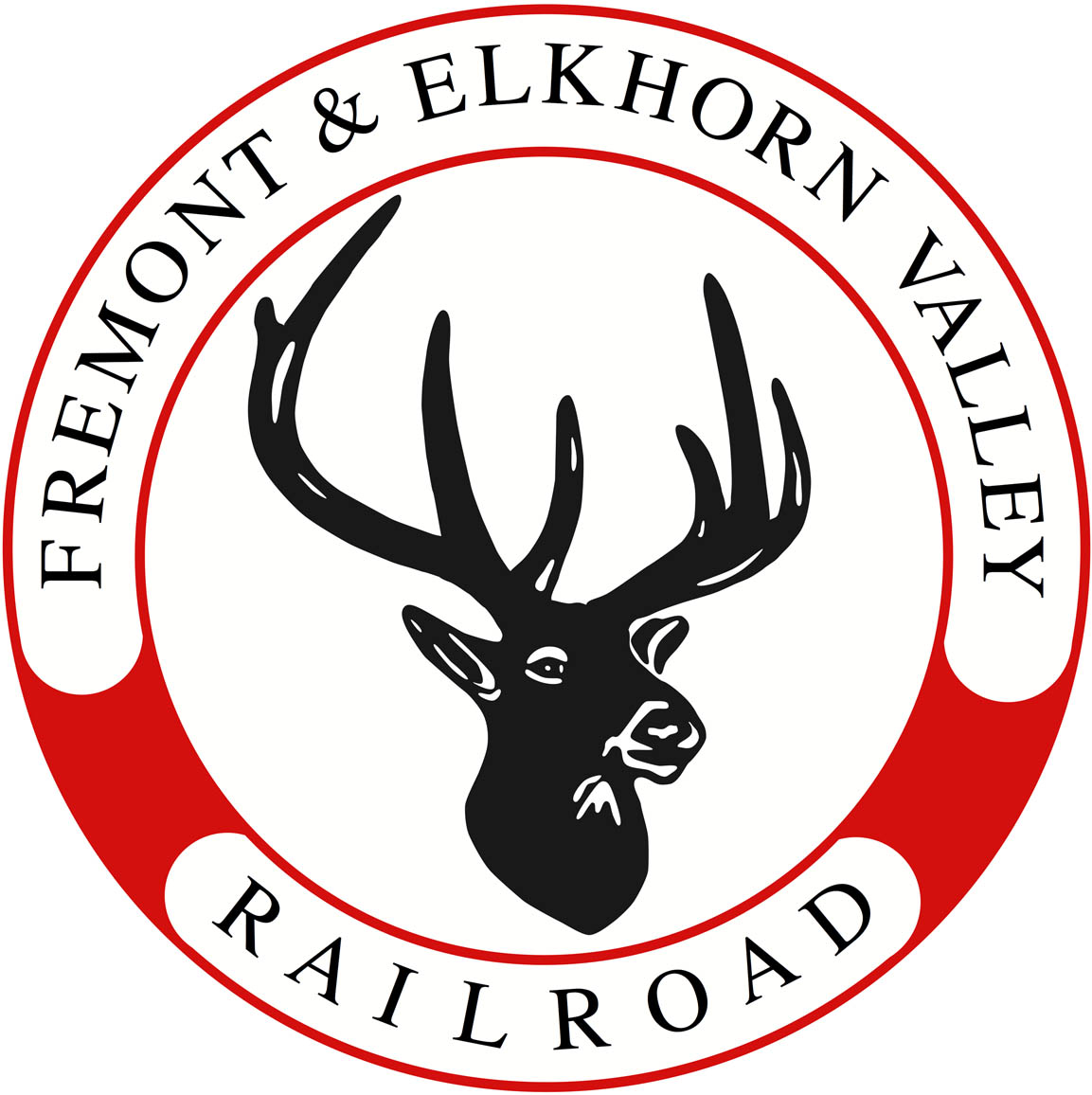 Come relive a portion of our nation's history aboard the FEVR in rail cars dating from the 1920's! The Fremont & Elkhorn Valley Railroad is Nebraska's longest and largest tourist railroad. The path of this track was laid out in 1869, and until the mid-1980's served as the gateway route for the Chicago and Northwestern Railroad to northern Nebraska, Wyoming and South Dakota. The route to Wyoming was known as the "Cowboy Line" and is now being converted to a trail.

The railroad is owned and operated by the Nebraska Railroad Museum (formerly the Eastern Nebraska Chapter of the National Railway Historical Society). This is a non-profit, non-tax supported entity. The FEVR is run completely by a staff of dedicated volunteers.

The railroad operates on 17 miles of track from Fremont to Hooper, Nebraska. FEVR operates excursion trains for the public using diesel locomotives. Beginning life as the Fremont Elkhorn and Missouri Valley Railroad, the original line continued to Norfolk then across the northern part of Nebraska to Fort Robinson. Its trains were the first to reach into the Black Hills. A westward extension of the line terminated near Yellowstone Park in western Wyoming. It nearly became a transcontinental routing following a merger with the Chicago and Northwestern Railway in 1903.

Riding the rails today, you'll cross the historic Indian Road; the route of Major Stephen Long's 1820's western military expedition; and the 1840's Mormon Trail. If you take the ride to Hooper, Nebraska, you will be able to visit the town's 1890's Main Street. Hooper's Main Street is listed as a historic district on the National Register of Historic Places.

Come ride the rails and CATCH THE FEVR! ALL ABOARD!